Proceedings for the Neutrino 2014 Conference have been published on 15 July 2015 by the American Institute of Physics Conference Proceedings (AIPCP). They have been published with Open Access, no subscription or password is needed, in perpetuity.
http://scitation.aip.org/content/aip/proceeding/aipcp/1666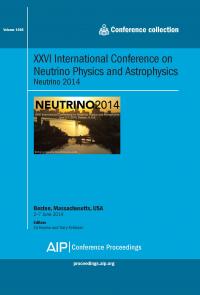 Hardbound paper copies were available as an option for conference participants for $75.